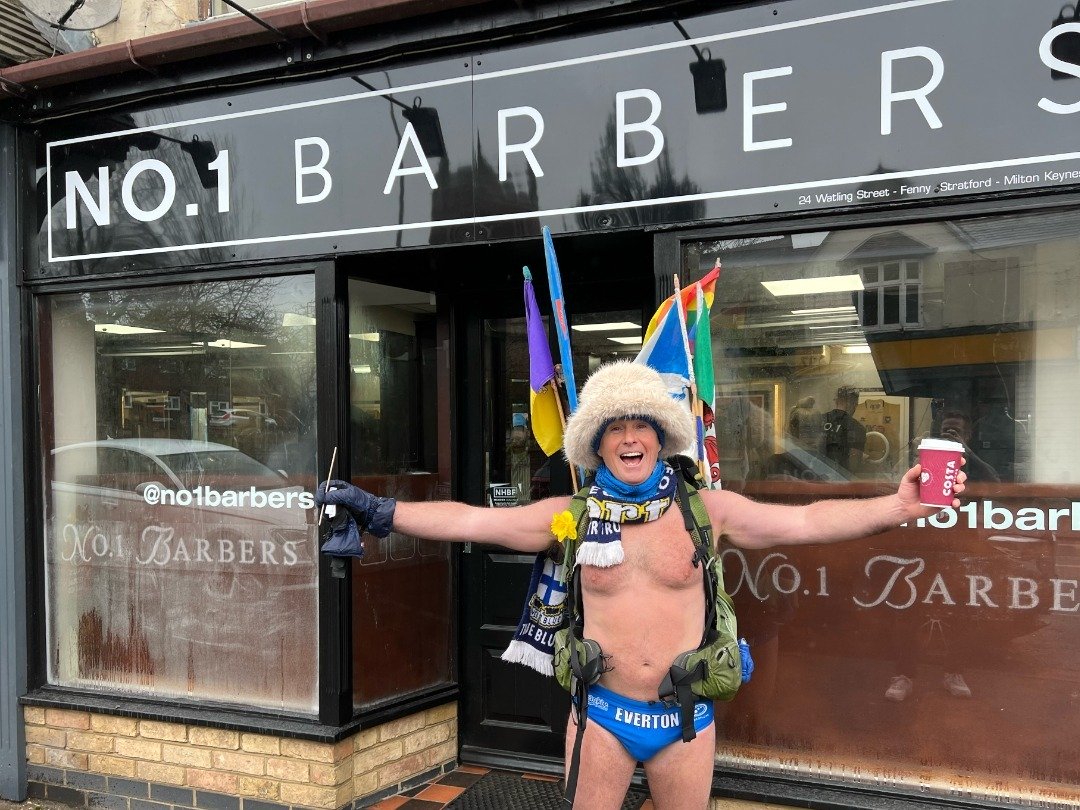 Speedo Mick drops in to No.1 Barbers!
by No.1 Barbers
Supporting Speedo Mick on his fundraising adventure from John o'Groats to Lands End in only his SPEEDO'S!!
---
The famous Speedo Mick was in town yesterday visiting the Stadium MK, home of MK Dons FC and of course he had to drop by No.1 Barbers on his way through! He is walking 1000 miles across the UK including reaching the summits of Ben Nevis & Mount Snowdon all in only his SPEEDO'S!! Mick is fundraising for an incredibly important cause which includes, helping young people believe that having a difficult upbringing or childhood does not have to define their future in fact it can be quite the opposite and given the right support, encouragement, showing them compassion & understanding we can help them believe in themselves so that they can make positive decisions as an adult. If you would like to support Mick on his quest to raise money for this fantastic cause; head to our social platforms to find out how!
---