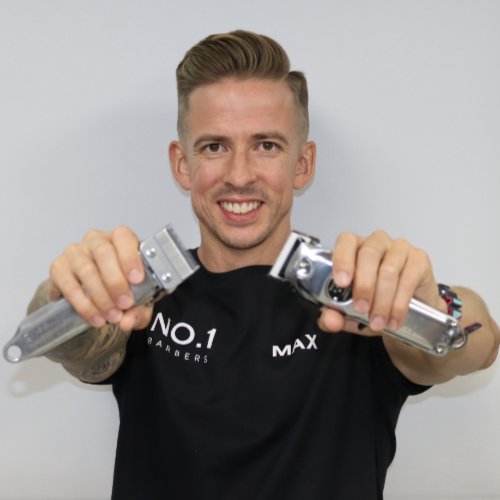 Max
With over 20 years of experience in the barbering industry and owner of No.1 Barbers; Max is one of the most experienced at cutting all hair types and styles. He is highly skilled at cutting young children's hair and specialises in supporting children with ASD. If you're a gym goer or a petrol head and you're in a hurry; it's probably best not to get him talking about sports or Volkswagens or he'll never stop! In his own words: "Err, so, I've just made this video.." 😆 To book with Max simply download the No.1 Barbers free mobile app available on iOS & Android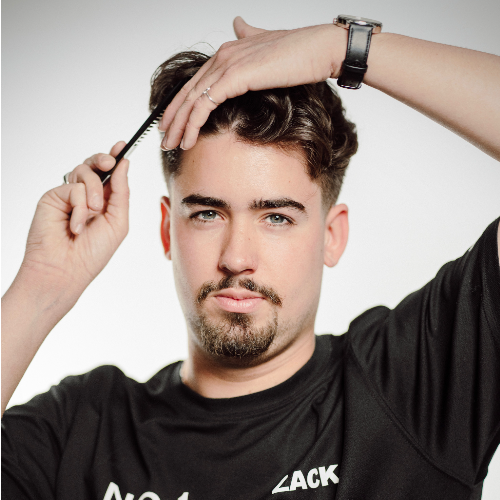 Zack
After completing his Professional Barber qualification at the renowned London School of Barbering (LSB); Zack joined No.1 Barbers bringing some fresh ideas and a strong passion for barbering to the team. A born and bred MK Dons fan; Zack loves his football. When he's not on the terraces at Stadium MK or White Hart Lane😝 he enjoys photography and has a broad music collection. In his own words:"MK ARMY!!" To book with Zack download the @no1barbers free mobile app available on iOS & Android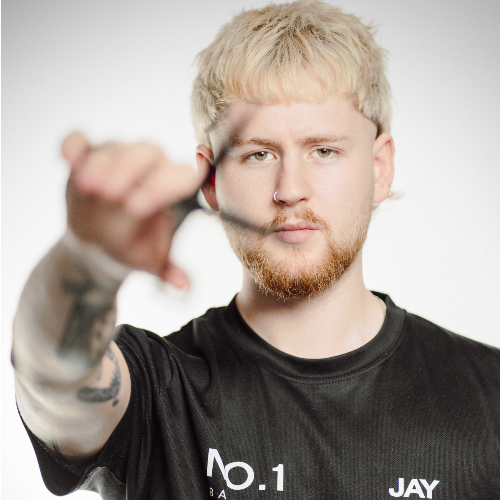 Jay
Talented hair professional - specialising in barbering. Jay is ambitious and always striving to perfect his craft; investing in the latest education to ensure he is skilled & knowledgeable in all the latest techniques and styles. Being a key member of the No.1 Barbers team for over 6 years has allowed Jay to develop experience in all hair types. Happy to talk about anything sport or music related; Jay is a massive football fan - he can either be found cheering on his beloved United or in a mosh pit raving with his band mates! He has a keen interest in fashion and a passion for creative haircuts… often on himself!! In his own words: "Long live the mullet!" To book with Jay simply download the No.1 Barbers free mobile app available on iOS & Android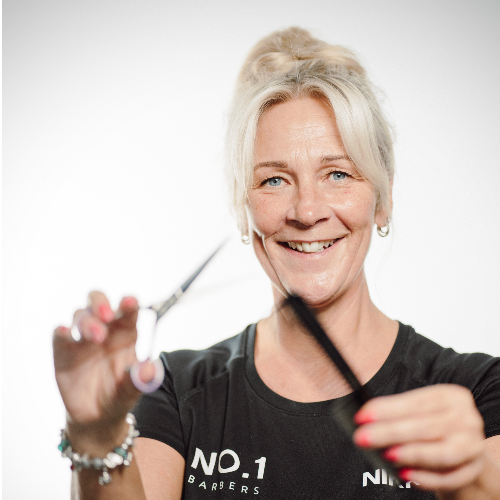 Nikki
Celebrating over 14 years with No.1 Barbers. Looked up to by all of the team; she has many skills at her disposal learned over a long career and still keen to learn new techniques and keep up with the latest styles. Niki loves to travel the world but when she is not globe trotting; you will find her up a ladder doing home improvements or brushing up on the urban dictionary to impress her grandsons. In her own words: "Wha gwan mandems" 🤣 To book with Niki simply download the No.1 Barbers free mobile app available on iOS & Android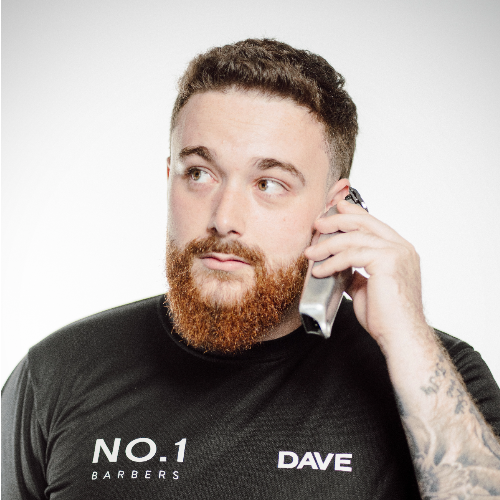 Dave
After completing his Professional Barber qualifications with MK College and being identified as an upcoming talent; Dave joined the No.1 Barbers team and over the last couple of years has developed a real eye for detail offering some of the best fades in the game! If you're a fan of the Fast & Furious movies then Dave's your man. His other interests include; spending time with his daughter and working out. In his own words: "Square box, round pizza, triangle slice, now that's confusing!" To book with Dave simply download the No.1 Barbers free mobile app available on iOS & Android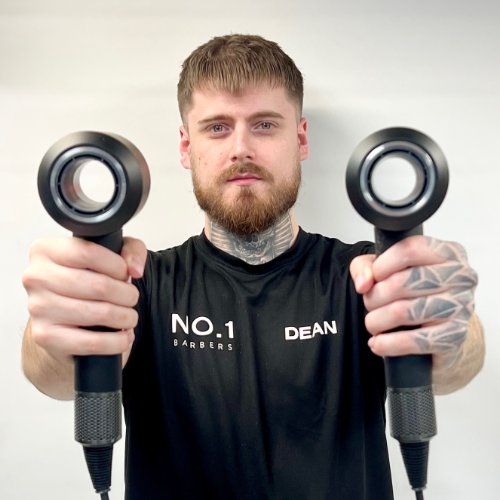 Dean
Part of the No.1 Barbers Team for over eight years. Climbing all the way from an apprenticeship level all; the way up to being the shop manager in Fenny Stratford location - Dean has grown and transformed into one of our most experienced stylists! Studying the industry to ensure he gives a consistent service and gained a real interest in different styles with his speciality being skin fades and enhancements. His interests outside of work are football, social media, conspiracy theories and everything in between. In his own words: "I started from the bottom now I'm here!" To book with Dean simply download the No.1 Barbers free mobile app available on iOS & Android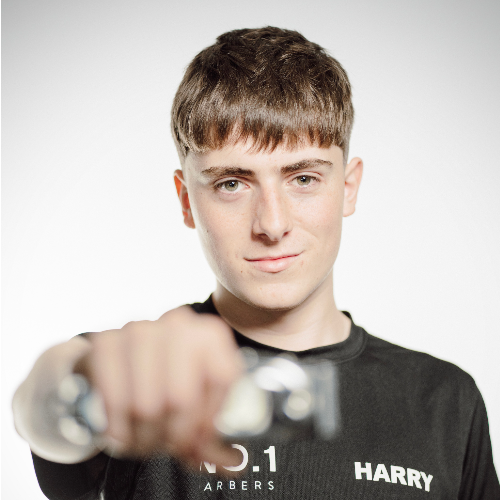 Harry
The newest member of the No.1 Barbers team, Harry is growing in confidence and is on course to be a real talent in the hair industry. When Harry's not in the shop creating his next master piece you will find him sliding sideways round a muddy track on his beloved moto-cross bike! In his own words: "Baaaaaaaaaaaa!" To book with Harry simply download the No.1 Barbers free mobile app available on iOS & Android
No.1 Barbers is a traditional barber shop
No.1 Barbers offers all the traditional refinements you would expect from a high class Barber Shop. With our innovative team of barbers and a friendly atmosphere; it certainly is a winning combination!
Fenny Stratford, South Milton Keynes
We pride ourselves on excellent customer service and strive to achieve this with each and every cut.